Vicks VapoRub is a cold remedy that's found in almost every household. There's actually a huge chance that you have it somewhere around your house right this moment.
This popular remedy comes with medicated vapors and consists of eucalyptus, menthol, and camphor as the active ingredients that help relieve cough and nasal congestion. However, VapoRub can do a whole lot more than this!
There are many unusual, yet awesome uses for this product that you probably have never heard of before.
12. An effective insect repellent
Repelling annoying flies, blood-sucking mosquitoes, and other unwanted insects can be extremely easy when you have a Vicks VapoRub jar at home. All you have to do is open the jar and place it where you need to enjoy some insect-free time.
It's especially a life-saving solution when you suddenly run out of your insect repellent.
11. Headache relief
As we have mentioned earlier, Vicks VapoRub includes three main ingredients. One of them is menthol, which helps decrease blood pressure in your head, resulting in pain relief.
To treat a headache at home, simply rub a small amount of Vicks VapoRub on your forehead and lay down until the pain goes away.
10. The best care your feet can get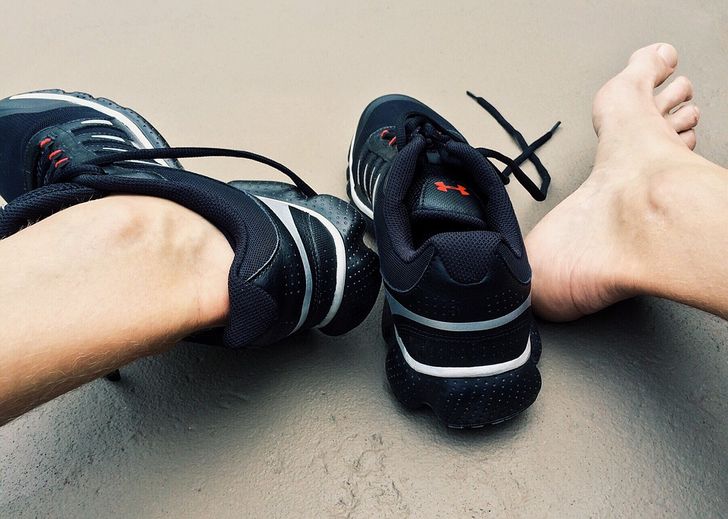 To heal cracked, dry feet and keep them soft, just apply a moderate amount of Vicks VapoRub while focusing on the areas that need it most, then, put cotton socks on and let it sit overnight. Remember to use your least favorite socks or an old pair because they will have a heavy menthol smell the next day.
When you wake up, rinse your feet thoroughly and scrub away dead skin using a pumice stone, then apply a foot lotion. Keep it up each night until you get the results you want.